The Guardian G2 Magazine
Designing both images and layouts for The Guardian G2 magazine.
The content was to be taken directly from The Guardian's website.
Two of the obituaries were already chosen (Harold Whitaker, Animator & John Michael Goldman, Bone Marrow Pioneer) - and the other two were to be picked by yourself (Cedric Brooks, Musician & Eusébio, Footballer).
Harrold Whitaker, Animator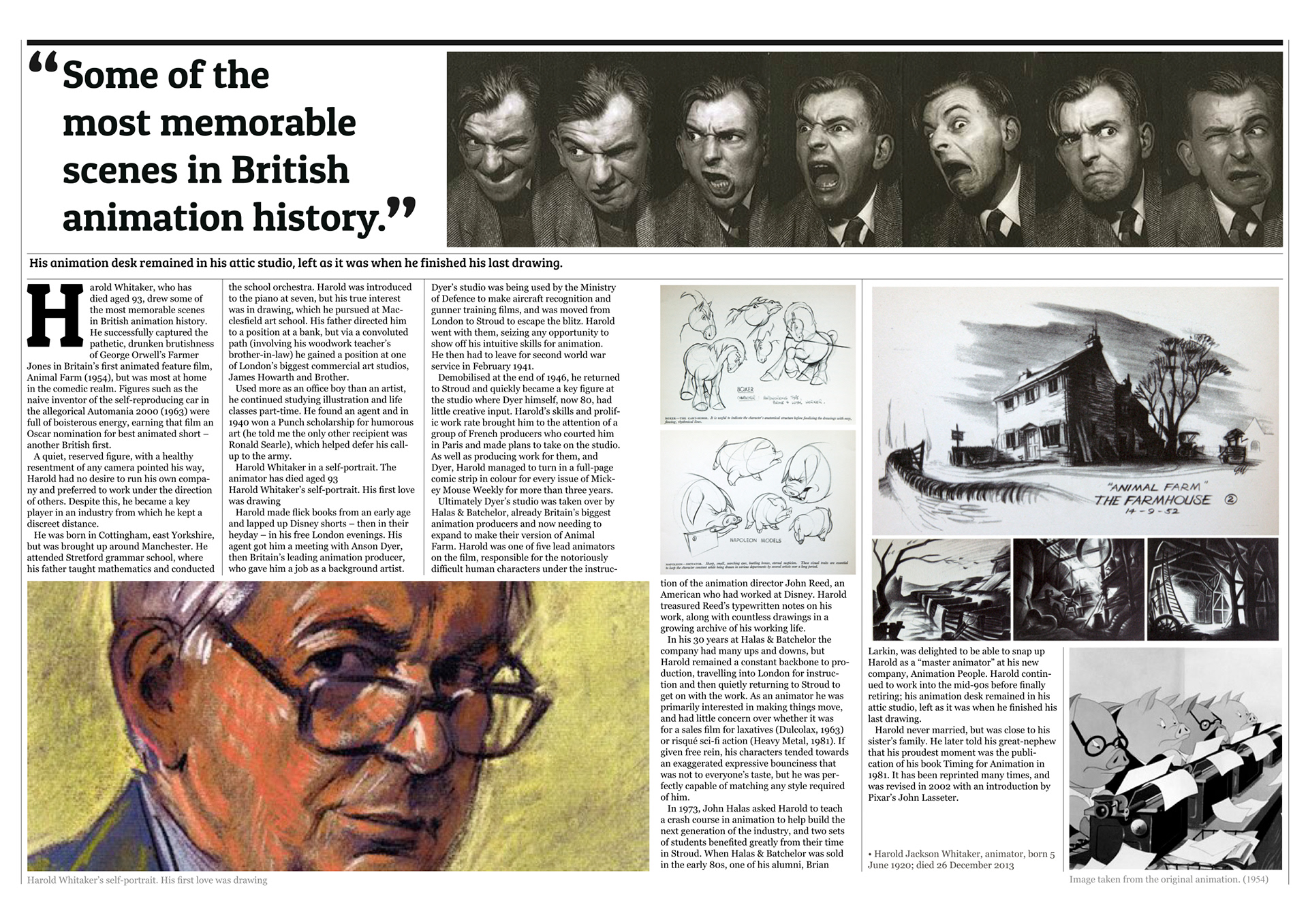 John Michael Goldman, Bone Marrow Pioneer